Top Ten Tuesday is a weekly feature/meme hosted by The Broke and the Bookish. This week's topic is Top Ten Books I Hope Santa Brings.
Books I Hope Santa Brings
For a variety of reasons, I kept my book wishlist short this year. For one thing, I have plenty of unread Kindle books, so I'm not hurting for reading material. For another, I received ARCs for many of the new books I wanted to read, and can borrow many of the others from the library. The third reason is that my physical shelves are so full that I'm having to let go of books; I don't have room for new books without getting rid of some of the books I have.
That said, there are a few books I really do want to read. Here are the physical (and one audiobook) books that made the list: books I'm sure I want not just to read, but to keep on my shelves and read over and over.

I already have the first two in this series, so of course, I have to complete the set! The illustrations are wonderful. And it's at the top of my wish list.

When I saw the 10th anniversary edition of Patrick Rothfuss's The Name of the Wind, and discovered it has additional material (appendices, illustrations, etc.), I knew that both Robin and I had to have a copy. Besides, my current copy is paperback and worn out. (Not by me; I bought it used.)

Katherine at I Wish I Lived in a Library put me on to this one. I loved Chitty Chitty Bang Bang as a child—yes, the book as well as the movie. To hear it read by David Tennant would be so much fun. Alas, my library doesn't have it, so the only way I can listen to it is to buy it.

Next are some books I would love to to own, but didn't put on my 'official' wish list (i.e., the one I gave my husband.)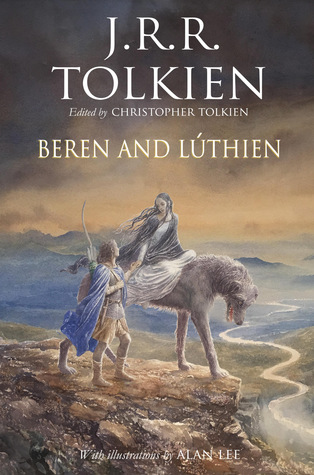 I've wanted to read the story of Beren and Luthien since I first encountered it in The Lord of the Rings. And it's finally available.

I'm a big fan of Tamora Pierce's Tortall novels, and this companion guide is "written" by George Cooper, once a prince of thieves, now King Jonathan's spymaster—and husband of Alanna the Lioness. I've seen a couple of sample pages and it looks really cool.
Finally, one that I wish Santa would preorder for me:

I have been waiting for this book for literally years. (At least 5, probably more.) It comes out in February. Finally!
What are the books you hope to find under your tree this holiday?
Related Posts