Top Ten Tuesday is a weekly feature/meme hosted by The Broke and the Bookish. This week's topic is Top Ten Books In My Beach Bag.
To be honest, I'm not big on the whole beach thing, at least not in summer. I sunburn at the drop of a hat, and I'm not overly fond of sand where it shouldn't be (like in my shoes or swimsuit.) I don't particularly enjoy being hot, either. My preferred summer vacation is someplace cool — the Rockies or Canada usually sound good.

This summer, though, I'm not going to either of those. I am going to the mountains for three days… near Shenendoah National Park. (Beautiful, but usually hot and muggy.) And of course there's our annual jaunt out West to stay with my mom, stepdad, and sister's family. (Believe it or not, the mountains of New Mexico aren't bad in August – it's not humid, and the afternoon monsoon cloudbursts usually cool things down.)
So my TTT list for today should really be titled Top Ten Books in My Vacation Bag. They aren't necessarily "summer reading," but they are the ones I plan to read for sheer pleasure — just for fun. Some aren't out yet, but they will be before the end of the summer.
As usual, no particular order — except that The Book of Life is definitely at the top of the list.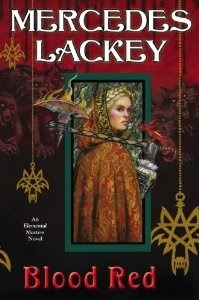 PREORDERED: The Book of Life; Not Quite a Wife; The Hot Zone
OWN but not yet read: Spirited; Cress; The Night Circus; The Winter Sea
REQUESTING FROM LIBRARY: Aunt Dimity and the Wishing Well; Blood Red
ARC: The Escape

Related Posts