Top Ten Tuesday is a weekly feature/meme hosted by The Broke and the Bookish. This week's topic is Top Ten Beach Reads. Since I'm not much of a beach-goer, I'm going to do what I did last year and call this one Top Ten Summer Reads. And since I did the same topic last year, I'm going to rule out those books (which were some of my all-time favorites) and pick ten newer ones. As always, these are in no particular order.
The Wise Man's Fear (Kingkiller Chronicle #2; Patrick Rothfuss). Picaresque epic fantasy. If you're a Rothfuss fan, you already know why this series is so incredibly amazing. Rothfuss's writing inspires awe and praise even from fellow authors, and he is a consummate storyteller. The worldbuilding rivals Tolkien's or Herbert's for depth, imagination, and believability, and his characters are so real, it's hard at times to remember you're reading a novel. If you've already read The Name of the Wind, summer vacation is the perfect time to tackle the even longer Wise Man's Fear. Otherwise, start with The Name of the Wind. And be prepared not to surface for several days. (Review of The Name of the Wind)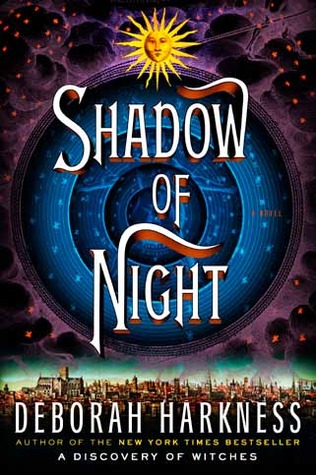 Shadow of Night (Deborah Harkness). Historical fantasy? Paranormal time travel romance? Shadow of Night defies categorization, but I loved it. Witches, vampires, conspiracies, mysteries, and intrigue, all set in late Elizabethan England, France, and Prague (with brief digressions in the present.) The danger is sometimes less imminent, the pace a little slower than in the first book in the series, A Discovery of Witches. But that's all to the good in my opinion, since it allows you to savor the skill with which Harkness immerses you in another era. Shadow of Night has just been released in trade paperback, just in time for summer reading. If you haven't yet read A Discovery of Witches, start there. (Reviews: A Discovery of Witches; Shadow of Night)
The River of No Return (Bee Ridgway). Historical fantasy. Another recent book that wowed me, this one also involving time travel. Like Harkness, Ridgway is a scholar, a historian, and a wonderful writer. After he leaped forward in time to avoid his own death in battle, soldier and baronet Nick Falcott learns to adjust to life in the 21st century with the help of the mysterious and powerful Guild. There is no return," he is told. But when the Guild decides it needs his help to thwart the Ofan, whose actions threaten to reverse or destroy the flow of time, Nick does indeed return to the 19th century. His former neighbor Julia, meanwhile, is slowly discovering her own relationship with time. The River of No Return blends fantasy, historical fiction, and romance (as well as more than four centuries of literary allusions) into a rich novel for the thinking adult. (Review)
Love Saves the Day (Gwen Cooper). General fiction. Love Saves the Day explores the lives and relationship between an estranged mother and daughter, as seen through the mother's eyes in the past and the daughter's in the present. Wound throughout the book and binding everything together is Prudence the cat, endearing and wise in a quintessentially feline way. Cooper's compassion and sensitivity toward her characters are evident on every page, but it's Prudence who really captured my heart. (Review)

The Maggie Hope series (Susan Elia MacNeal). Historical mystery/spy novels set during World War II. American Maggie Hope becomes a typist for Winston Churchill, and eventually a secret agent for the British. There are plots within plots and secrets within secrets, some of which thread through the entire series thus far. The series in order: Mr. Churchill's Secretary, Princess Elizabeth's Spy, and His Majesty's Hope. (Reviews: Princess Elizabeth's Spy; His Majesty's Hope)
The Sweetest Dark (Shana Abe). YA romantic fantasy, told in Abe's lyrical, almost luminescent prose. An orphaned girl, a handsome gardener's boy, and the son of an eccentric duke (none of them quite what they seem) are drawn together in WWI-era Britain. By turns seductive and heartbreaking, The Sweetest Dark will linger in your mind long after you finish reading it. (For fans of Abe's adult novels: yes, this is a book about the drakon.) (Review)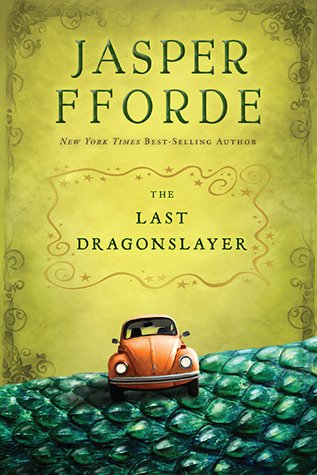 The Last Dragonslayer (Jasper Fforde). MG/YA fantasy. Young Jennifer Strange, who runs an employment agency for wizards, discovers that she is the last dragonslayer. But what if she doesn't want to kill the dragon? Marvelously quirky and humorous, The Last Dragonslayer will enchant children and adults alike, and would be wonderful for reading aloud. (Review)
The Apple Orchard (Bella Vista #1; Susan Wiggs). General fiction or women's fiction, with romance. Heirloom locator Tess Delaney discovers she has a grandfather and a half-sister she never knew — along with a share in the family orchard. But her grandfather is in a coma, and the orchard is about to be foreclosed, unless Tessa and Isabel can find a way to stop it. Set in both the present and the past, The Apple Orchard is a warm and wonderful novel about identity, memory, truth, and family. (Review)
The Ocean Breeze trilogy (Sherryl Woods). Light and heartwarming, these contemporary romances featuring the Castle sisters will please fans of Woods' Chesapeake Shores and Sweet Magnolias series. And the setting, a small coastal Carolina town, makes them perfect for beach reading. Series titles: Sand Castle Bay, Wind Chime Point, and Sea Glass Island.
Stardust (Neil Gaiman). Fantasy. I don't even know where to start. I had never read Stardust before this spring, and it took my breath away. Magical, beautiful, enchanting — those words apply as much to the writing as to the story itself. Gaiman set out to write a fairy tale, and succeeded brilliantly. If you haven't read Stardust, treat yourself this summer. If you have, treat yourself to a re-read — or better yet, listen to Gaiman read the audiobook.
Related Posts