Illustration from Where the Wild Things Are by Maurice Sendak
Lovers of children's books mourn the death of bestselling children's author and illustrator Maurice Sendak, who died today in Danbury, Connecticut, at the age of 83. Sendak is best known for Where the Wild Things Are, the story of young Max, who leaves his home and journeys to the land of the Wild Things before returning to his bedroom. The book won the Caldecott Medal, the most prestigious award for illustrated children's books, in 1964.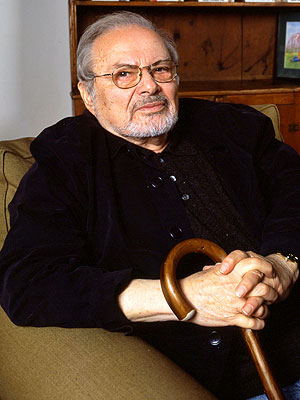 David Corio/Michael Ochs Archive/Getty
Sendak was a prolific writer and illustrator with over 100 published works and several major awards, including the Hans Christian Anderson Award for illustration, the Laura Ingalls Wilder Award for his entire body of work, and the National Medal of Arts. He wrote and illustrated a number of books including In the Night Kitchen, Chicken Soup with Rice, and Seven Little Monsters. Sendak's often whimsical illustrations graced the pages of the Little Bear books and No Fighting, No Biting! by Else Holmelund Minarik, Meindert DeJong's The Wheel on the School, a number of books by Ruth Krauss, and George Macdonald's The Light Princess (1977), among many other children's books.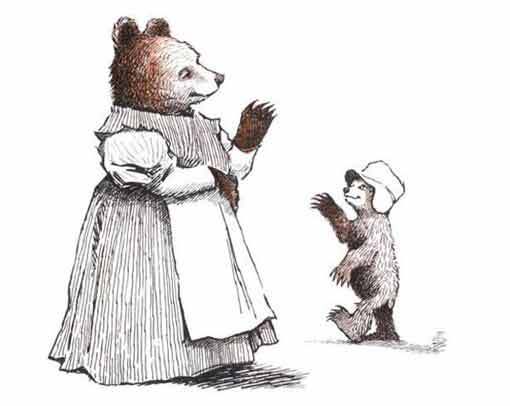 Sendak illustration for Little Bear, by Else Holmelund Minarik
Maurice Sendak was on the National Advisory Board of the Children's Television Workshop when Sesame Street was in development. In 1979, he adapted Where the Wild Things Are for the stage; the book also inspired the 2009 movie, which expands the story and combines live action, animatronics, and CGI effects.
Sendak's work inspired two animated television series: Little Bear, based on Minarik's stories and Sendak's illustrations, and Seven Little Monsters, a series Sendak himself created based on his book of the same name. He also designed sets and costumes for major opera and ballet productions across the country, including Tchaikovsky's The Nutcracker, Mozart's The Magic Flute, and Humperdinck's Hansel and Gretel.
Pacific Northwest Ballet corps de ballet dancer Andrew Bartee as the Nutcracker in the fight scene from PNB's Stowell/Sendak Nutcracker. Photo © Angela Sterling
from
Chicken Soup with Rice,
by Maurice Sendak
Personal note: I grew up with Where the Wild Things Are and Chicken Soup With Rice, and raised our daughter on Little Bear — the books and the television series, which was charming. Mr. Sendak, thank you for gracing my own childhood and that of so many others with your distinctive vision and whimsical humor. Rest in peace.
Sources: Book Aunt obituary; CNN.com obituary; Wikipedia.com article
Related Posts