The wonderful children's author and illustrator Maurice Sendak was born June 10, 1928; this would have been his 85th birthday. Google is celebrating with this delightfully elaborate animated doodle:
Sendak is best known for Where the Wild Things Are, the story of young Max, who leaves his home and journeys to the land of the Wild Things before returning to his bedroom. The book won the Caldecott Medal, the most prestigious award for illustrated children's books, in 1964.
Illustration from Where the Wild Things Are by Maurice Sendak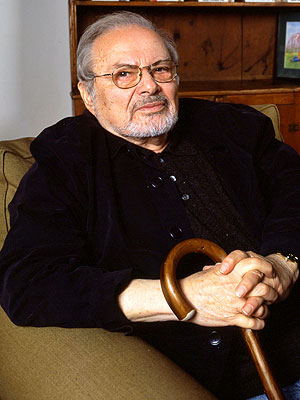 David Corio/Michael Ochs Archive/Getty
Before his death in 2012, Maurice Sendak wrote or illustrated more than 100 books. He won several other major awards, including the Hans Christian Anderson Award for illustration, the Laura Ingalls Wilder Award for his entire body of work, and the National Medal of Arts. He authored and illustrated a number of books including In the Night Kitchen, Chicken Soup with Rice, and Seven Little Monsters. As an illustrator, Sendak's detailed, often whimsical illustrations graced the pages of the Little Bear series and No Fighting, No Biting! by Else Holmelund Minarik , George Macdonald's The Light Princess (1977), and many other books.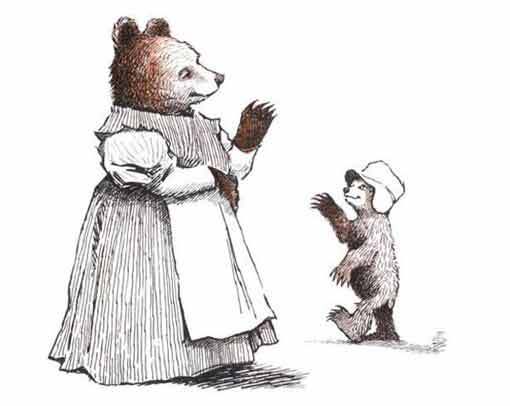 Sendak illustration for Little Bear, by Else Holmelund Minarik
Sendak's work inspired two animated television series: Little Bear, based on Minarik's stories and Sendak's illustrations, and Seven Little Monsters, a series Sendak himself created based on his book of the same name. He also designed sets and costumes for major opera and ballet productions across the country, including Tchaikovsky's The Nutcracker, Mozart's The Magic Flute, and Humperdinck's Hansel and Gretel.
Sendak's career spans several generations. As a little girl, I read Where the Wild Things Are, Chicken Soup With Rice, and Little Bear. I raised my daughter Robin on the same books; she adored Little Bear — both the books and the charming television series. And I have no doubt that she will share his books with her own children in turn, if and when she has any. Happy birthday, Mr. Sendak, and thank you for gracing my own childhood and that of so many others with your distinctive vision and whimsical humor.
NOTE: Some of this post appeared on this blog in slightly different form in the week following Sendak's death.
Related Posts