The Newcomer by Robyn Carr
Series: Thunder Point #2
Published by Harlequin MIRA on June 25, 2013
Genres: Contemporary Romance
Format: eARC
Source: the publisher through NetGalley
Add to Goodreads



Also in this series: The Wanderer, The Hero, The Chance, The Promise, The Homecoming, One Wish, A New Hope, Wildest Dreams
Also by this author: My Kind of Christmas, The Wanderer, The Hero, The Chance, The Promise, The Homecoming, 'Tis the Season, One Wish, Never Too Late, A New Hope, Wildest Dreams, What We Find, The Life She Wants, Any Day Now

Single dad and Thunder Point's deputy sheriff "Mac" McCain has worked hard to keep everyone safe and happy. Now he's found his own happiness with Gina James. The longtime friends have always shared the challenges and rewards of raising their adolescent daughters. With an unexpected romance growing between them, they're feeling like teenagers themselves -- suddenly they can't get enough of one another.

And just when things are really taking off, their lives are suddenly thrown into chaos. When Mac's long-lost -- and not missed -- ex-wife shows up in town, drama takes on a whole new meaning. They're wondering if their new feelings for each other can withstand the pressure...but they are not going down without a fight.
I received a review copy of this book from the publisher through NetGalley.
Review
I enjoyed The Newcomer even more than the first book in the series, The Wanderer. But given the blurb above, I was a little surprised by how seldom Mac and Gina take center stage together in this book.  Perhaps I shouldn't have been. Carr has always woven her romances with other storylines, whether about other couples or individuals. The Thunder Point series takes this tendency even further than the Virgin River books did; the romantic relationships become simply threads in the tapestry, rather than the central motif.
And there are a lot of threads to follow in The Newcomer!  Gina and Mac's relationship, which finally got started toward the end of the last book, is still developing. So is the love between Cooper and commitment-shy Sarah (The Wanderer.) Both bonds are tested in this book. Mac's gorgeous ex-wife turns up, apparently interested in rebuilding ties with both Mac and their children – though her reappearance isn't as straightforward as it seems. Meanwhile, Gina's 16-year-old daughter Ashley goes through hell after her college baseball-star boyfriend dumps her. In the Cooper-and-Sarah department, Sarah faces a game-changing career decision which threatens not only her relationship with Cooper but her beloved brother's senior year as a star football player. And Cooper gets some very unexpected news of his own.
What keeps all this from becoming a soap opera is the ordinariness of most of the people and situations. For the most part, Carr's characters aren't rich and glamorous, and they don't usually wallow in drama (with the occasional exception.) They are everyday folks going about their everyday lives the best they can; they could be my neighbors, or yours. Carr is particularly good at making me care about all her characters: Mac and Gina, Sarah and Cooper, Ashley, Eve, and Landon, and even minor characters like Aunt Lou. And while the end of The Newcomer doesn't promise a magically perfect happy-ever-after, the love and commitment of the two main couples shines clearly. I'm looking forward to the next installment, and hoping we see more of all these characters.
*     *     *
The Thunder Point series in order:   
The Wanderer  (review)
The Newcomer  (review)
The Hero  (review)
The Chance  (review)
The Promise  (review)
The Homecoming  (review)
One Wish  (review)
A New Hope  (forthcoming)
Wildest Dreams (forthcoming)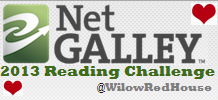 Related Posts