The Sunday Post is hosted by the wonderful Kimba, the Caffeinated Book Reviewer. It's a chance to share news, recap the past week, take a look ahead, and showcase our new treasures – I mean books!
My Week

I spent a pretty quiet week after last week's and weekend's rush to get an indexing project finished. I kept things simple and quiet on the blog this week, too. I've needed it; I'm still feeling sad, still prone to occasional tears. But the calmer week has helped, and given me time to heal.
Last Week on the Blog
Upcoming on the Blog
Mon. 2/08:  Switcheroo (Aaron Elkins) – review
Tues. 2/09: My Favorite Series Couples  – Top Ten Tuesday
Wed. 2/10: TBD
Thur. 2/11: TOUR: Death and the Brewmaster's Widow – review
Fri. 2/12: TBD
Sat. 2/13: News & Notes 2/13/16 – tentative
Sun. 2/14: Sunday Post 2/14/16 – tentative
What I'm Reading/Watching
I finished Switcheroo (Aaron Elkins), one of the ARCs I received last week, as well as Death and the Brewmaster's Widow for next week's tour. I also re-read an early Anne McCaffrey, Restoree. Hopefully I'll be working on a few historical romances and starting on Cathy Ace's The Case of the Missing Morris Dancer this coming week. (Or I might jump ahead and read the new Amanda Quick novel!)
New Additions to the Hoard
Cover links take you to Goodreads.
 For Review
From #AvonAddicts!
Purchased for Kindle
I've read Cat Among the Pigeons, The Mystery Woman (review), The Last Herald-Mage Trilogy, and Restoree before, but like them enough to want them in Kindle. Ensnared completes my trilogy, so I can read it straight through whenever the mood strikes me. Steelheart and the writing book are mostly for Robin, but I expect I'll read them too, eventually. All of these were on sale except the Lackey trilogy.
From the Library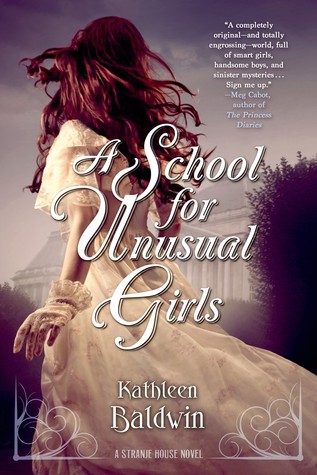 And there's at least one other book waiting for me to pick it up.
I hope you have a terrific week,  and happy reading!
Related Posts