The Sunday Post is a meme hosted by the wonderful Kimba, the Caffeinated Book Reviewer.
It's a chance to share news, a
post to recap the past week, showcase books and things we have received and
share news about what is coming up for the week on our blog.
Whew, it's been a busy week – personally, though not so much for the blog. We've been getting ready to leave for a few weeks of visiting family before dropping Robin off at college. . . which has been complicated by the fact that both Mr. Bookwyrm and I got sick with horrendous colds. (OK, his was worse. Mine was merely bad.) Unfortunately, what had to give was the blog. Scheduled posts went up, but Saturday's News & Notes, which I usually compile toward the end of the week, went totally out the window. I'm sorry! But at least we're packed, and we'll be taking off very early Sunday (that's today, by the time you're reading this.)
Replying to comments kind of fell by the wayside this past week, too. I'll try to catch up in the coming week, but it may be tough with all the family visiting going on! I have a lot of cousins in Utah near where my dad and stepmother live, so we're planning a number of get-togethers and a family-wide potluck. I can't wait to see them all!
Last week on the blog: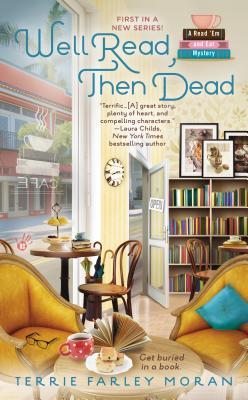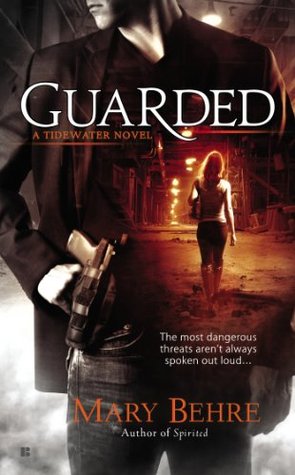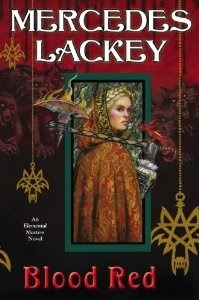 Mon. 8/04/14: TOUR: Well Read, Then Dead, by Terrie Farley Moran (interview & review)
Tues. 8/05/14: Release Day Review: Guarded, by Mary Behre – the second book in the Tidewater series. There's still time to enter the giveaway for a signed copy of the first book in the series!
Thur. 8/07/14: Blood Red by Mercedes Lackey (review)
The coming week:
Mon. 8/11/14: TOUR: Mission to Murder, by Lynn Cahoon (interview & review)
Tues. 8/12/14: TBD

Wed. 8/13/14:

In the Dragon's Eye (W.O.W.)
Thur. 8/14/14: Not Quite a Wife by Mary Jo Putney (early review)
Fri. 8/15/14: TBD
Sat. 8/16/14: News & Notes – 8/16/14 (I'll try to get this one put together!)
New additions to the hoard:
(Cover links go to Goodreads)
For review:
Bought or free for my Kindle:
When We Met and Hummingbird Lake are both books I've read but will probably re-read (and they were on sale.) A Wedding in Springtime, Frankenstein, and The Fierce Reads Anthology Vol. 2 were all free. And the Nicola Upson mystery is part of a series I've been reading (and it was on sale, too.) I bought Heart Fate because I'm in the middle of the paperback and didn't want to take it with me on our trip, and Wednesdays in the Tower for some light re-reading while I was feeling sick.
I hope you all have a great week! Happy reading!
Related Posts