The Sunday Post is a meme hosted by the wonderful Kimba, the Caffeinated Book Reviewer.
It's a chance to share news, a
post to recap the past week, showcase books and things we have received and
share news about what is coming up for the week on our blog.
We're halfway through our vacation/family-visiting-time. It was great to see my dad and stepmother and many of my cousins on that side of the family. Too bad I was sick for the first few days! But by Wednesday I was starting to feel a bit better except for some lingering congestion and cough. The highlights of the week were seeing the Broadway touring production of Wicked, and a family pot-luck/get-together on the night before we left.
Saturday, we drove down from Utah through southern Colorado and into northern New Mexico. It's a pretty drive in places; we went through Moab, Durango, and Pagosa Springs. But it's a long haul for one day! On the plus side, we saw these:
Bear cub, southern Colorado.

Photo © K. Pekar
Buck, northern New Mexico.

Photo © K. Pekar
We'll spend about six days here in NM with my mom and stepdad and my sister's family, then we drop Robin off at college in Arizona and head home. While we're here, we'll celebrate Robin's birthday. It's hard to believe she's a sophomore in college already!
Last week on the blog: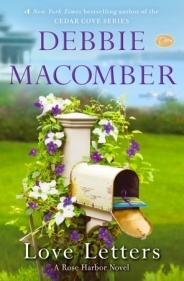 The coming week:
Mon. 8/18/14: Aunt Dimity and the Wishing Well, by Nancy Atherton (review)
Tues. 8/19/14: Top Ten Books People Have Been Telling Me I Must Read (Top Ten Tuesday)

Wed. 8/20/14:

In the Dragon's Eye: To Die Fur and Memory Zero (W.O.W.)
Thur. 8/21/14: TBD
Fri. 8/22/14: To Die Fur, by Dixie Lyle (early review)
Sat. 8/23/14: News & Notes – 8/23/14 (tentative, because of everything that's going on this week.)
New additions to the hoard:
(Cover links go to Goodreads)
For review:
Bought or free for my Kindle:
Because I love the story of Brigadoon, I wanted to read this back when it came out, but I didn't get an ARC and my library didn't buy it. It went on sale this week, so I snapped it up.
Have a wonderful week and happy reading!
Related Posts