The Sunday Post is a meme hosted by the wonderful Kimba, the Caffeinated Book Reviewer.
It's a chance to share news, a
post to recap the past week, showcase books and things we have received and
share news about what is coming up for the week on our blog.
I'm back into heavy-duty indexing again, with a project due at the end of this week. So while I had plenty of posts prepared for this week, next week might get a little thin. On Tuesday, though, I'll be over at Herding Cats & Burning Soup, being interviewed by Anna for her Kitten Confessions feature — I hope you'll stop by!
Last week on the blog:
The coming week: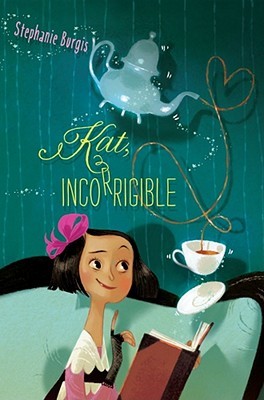 Mon. 9/15/14: TBD
Tues. 9/16/14: Top Ten Authors I've Only Read One Book By (and need to read more!) (Top Ten Tuesday) (tentative)

Wed. 9/17/14:

In the Dragon's Eye: (W.O.W.)
Thur. 9/18/14: Kat, Incorrigible by Stephanie Burgis (review)
Fri. 9/19/14: TBD
Sat. 9/20/14: News & Notes – 9/20/14
New additions to the hoard:
(Cover links go to Goodreads)
For review:
Bought or free for my Kindle:
The Carpet People ($1.99) is mostly for Robin, who loves Terry Pratchett. The two Elkins mysteries were impulse buys after I read the first one in the series, and Dueling Magics is a free short story in a series I've just started reading.
Have a wonderful week and happy reading!
Related Posts