Susan Elia MacNeal just keeps getting better! Her newest novel, His Majesty's Hope, is the strongest entry in the Maggie Hope series so far. It kept me reading far into the night.
In His Majesty's Hope, Maggie is sent undercover behind enemy lines into Germany itself. Her assignment: to bug the private study of Clara Hess, high-ranking spymaster — and Maggie's mother. Meanwhile, Maggie's boyfriend Hugh is puzzling over an encoded message to a captured spy in London. Maggie's unknown German half-sister Elise, a nurse, discovers and then works to expose the horrors of Germany's genetic cleansing program, which is sending hundreds of mentally disabled children to the gas chambers. And an injured aviator in Elise's hospital begins speaking English in his delirium.
There are twists and turns throughout the novel, and while I expected some of them (like the identity of the injured pilot), other events took me by surprise. The whole book is tighter and more suspenseful than either of the previous two, despite switching frequently among multiple points of view. I admit that I'm still not sure why the subplot involving Maggie's gay friend David was in the book, except to provide a counterpoint to the multiple espionage and resistance storylines, but even David's story was tied in somewhat by the end. I have a sneaking suspicion that he may become more important in the next book, though I'm not sure how.
Characterization and character development are also stronger in His Majesty's Hope. At the beginning of the book, Maggie has grown in confidence as well as skill, something which leads her to disregard her orders when she sees a chance of doing more than she was originally sent to do. But her time in Germany has a profound impact on her, as do the climactic events of her escape. It's a realistic portrayal of the effects war and espionage can have upon the psyche. Elise develops too, becoming braver and more of a risk-taker by the end of the book. I came to really like Elise, and I hope we will find out more about her in future installments.
One of my few complaints about MacNeal's first book, Mr. Churchill's Secretary, was the awkward way in which she sometimes incorporated her historical research. The research is every bit as evident here, particularly in regard to real people and events, but its inclusion flows much more smoothly and naturally in this book.
It's been almost as much fun to watch MacNeal's development as a writer as it has been to follow Maggie's adventures. I'm looking forward to the next book with even greater eagerness than I anticipated this one! Book four, The Prime Minister's Secret Agent, is due out sometime in 2014.
* * *
Rating: 4 stars
Category: Historical mystery; espionage
Series: Maggie Hope #3
Publisher: Bantam (May 14, 2013)
Book source: Publisher's review copy received through NetGalley
About the author: Susan Elia MacNeal's first Maggie Hope novel, Mr. Churchill's Secretary, was nominated for both an Edgar and a Dilys Award. She graduated from Wellesley College and worked for Random House, Viking/Penguin, and McGraw-Hill before becoming an associated editor at Dance Magazine. She has also written two nonfiction books. She lives with her husband and young son in Brooklyn. You can find out more about Susan and her books by visiting her website.
The Maggie Hope Series:
The Prime Minister's Secret Agent (forthcoming)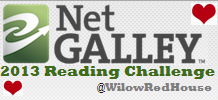 Related Posts