Top Ten Tuesday is a weekly feature/meme hosted by The Broke and the Bookish. This week's topic is Top Ten Book to Movie Adaptations I'm Looking Forward To.
Coming soon or in production
Macbeth (November 2015) – Starring Michael Fassbender as Macbeth. The trailers look pretty good.
The Jungle Book (April 2016) Live-action remake of the Disney animated adaptation of Kipling's classic book
Alice Through the Looking Glass (May 2016) – Sequel to the entertaining and atmospheric, if very freely adapted, Alice in Wonderland (2010.) Starring Johnny Depp, Mia Wasikowska, Anne Hathaway, Helena Bonham Carter.
The BFG (July 2016) – Directed by Stephen Spielberg, based on the Roald Dahl novel. I haven't actually read the book, but I like the premise and hey, it's Spielberg.
Fantastic Beasts and Where to Find Them (Nov. 2016) – I really can't wait for this one! Eddie Redmayne stars as Newt Scamander; the screenplay is by J. K. Rowling. I hope it lives up to the wonder of the Harry Potter books.
Miss Peregrine's Home for Peculiar Children (Dec. 2016) – I haven't read this, either, but Robin loves it, and it's got a good cast (including Asa Butterworth.)
Beauty and the Beast (March 2017) – Live-action remake. The Disney animated version is one of my favorite Disney movies. Add in Emma Watson, Ian McKellan, Emma Thompson, and a host of other familiar names, and I can hardly wait! Plus, they are keeping at least some of the songs.
No date or tentative date – in development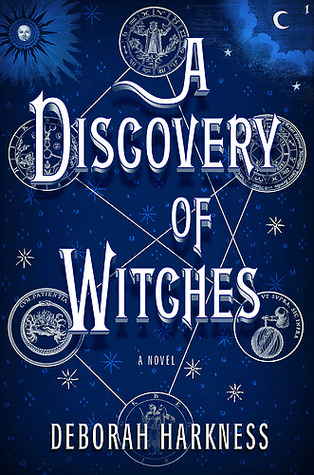 A Discovery of Witches (BBC TV series) After Warner Bros. dropped the project based on Deborah Harkness's bestselling trilogy, I despaired, but the BBC picked it up, and I think they're actually a better choice. The All Souls Trilogy will do much better as a TV series. I hope it gets further than just "in development" this time.
The Kingkiller Chronicles / The Name of the Wind – Patrick Rothfuss signed with Lionsgate just a month or two ago. They'll be developing his books into movies, television, and videogames, and he gets some creative say. He's excited, and he wasn't interested in signing with anyone else, so. . . fingers crossed.
The Chronicles of Narnia: The Silver Chair – IMDB says this is coming in 2016, but has no other information. It's not being developed by Walden Media, which did the first three movies. I'd like to see it done well, though I'm not sure anyone can best Tom Baker as Puddleglum.
The Scorpio Races – Robin really liked Maggie Stiefvater's novel. I don't know much else about it, except that she thinks I might like it too. Maggie recently signed with Focus Features to develop the film.
Comic book adaptations
Captain America – Civil War (May 2016) – I've become a big fan of the Marvel films, especially Captain America.
Doctor Strange (Nov 2016) – See my note re Marvel films above; plus, Benedict Cumberbatch.
Did I miss anything? What are you looking forward to?
Related Posts