Dr. Seuss is great fun, and Are You My Mother is a classic, but here are some books for little ones you may have missed. I'm of the firm opinion that really good children's literature is enjoyable at any age; certainly my husband and I enjoyed reading all of the following to our daughter when she was young. Some of these are still family favorites, which we revisit nostalgically from time to time.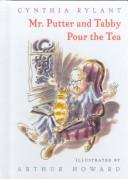 Mr. Putter and Tabby (series), by Cynthia Ryland
Warm and funny, with wonderful illustrations, this series is about elderly Mr. Putter and his elderly cat, Tabby. Our family favorites are Mr. Putter and Tabby, in which Mr. Putter decides to get a cat, not a kitten; Mr. Putter and Tabby Pick the Pears, in which Mr. Putter's legs are no longer steady enough for a ladder, so he picks the pears by lobbing apples at them with a slingshot; and Mr. Putter and Tabby Paint the Porch, in which a squirrel and a chipmunk interrupt the porch-painting process with hilarious results. The latter book always has us rolling on the bed laughing. My daughter has enjoyed these since preschool; she's now in her teens, and we still buy the new one whenever it comes out!
Henry and Mudge (series), by Cynthia Ryland
Another warm and funny series, this time about a little boy named Henry and his huge dog, Mudge. Together, Henry and Mudge and Henry's father and mother build a castle out of big cardboard boxes, go to the beach, celebrate birthdays, meet a new cousin, help her choose a pet, splash in puddles, play spy, and have lots of other adventures.

The Midnight Farm, by Reeve Lindbergh; paintings by Susan Jeffers
A favorite bedtime book. A mother and child visit and count the various animals on the farm as dusk and darkness fall. Lindbergh's gentle, rhythmically lulling verse is complemented by Jeffers's pen-and-ink and watercolor drawings of the old dog, the cats, geese, horses, cows, sheep, and wild animals on and around the farm.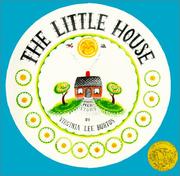 The Little House, by Virginia Lee Burton
A lovely story about a little house in the country whose peace is disturbed by the encroaching city. Eventually, a descendant of the builder finds the little house, now surrounded by skyscrapers and city bustle. He moves her to a new hill in the country, where she is lived in and cared for once more.
Jesse Bear, What Will You Wear?, by Nancy White Carlstrom; illustrated by Bruce Degen
The first in the Jesse Bear book series features a young bear trying to decide, in rollicking verse, what to wear in the morning, for lunch, and at night. A family favorite for years; the other Jesse Bear books are also enjoyable.
Owl Moon, by Jane Yolen; illustrated by John Schoenherr
This book might properly belong with ages 5-adult, but our daughter loved it early on. It's the story of a little girl whose father takes her owling — listening to the owls at night — for the first time. Yolen is a marvelous writer, and her evocative text is highlighted by equally evocative illustrations.
Curious George, by H. A. Rey
George is a monkey, brought home by an explorer, who gets up to all kinds of mischief — and into all kinds of trouble — in the big city. Children enjoy George's adventures as he falls overboard on the sea voyage, accidentally calls out the fire engines, gets "swept away" by a big bunch of helium balloons, and finally finds a safe and happy home at the zoo. (Parents may want to use the story to spark discussions on the differences between fiction and reality and between humans and animals, and perhaps on the ethics of capturing wild animals.)
Little Bear

, by Else Minarek; illustrations by Maurice Sendak
Wonderful, gentle tales about a little bear, his mother and fisherman-bear father, and his friends Cat, Hen, Duck, Owl, and human friend Emily. There are several books, all of them charming. If you enjoy the books, try the animated series of the same name on video or DVD. (It may still play on some PBS stations.) The series' producers, writers, animators, and vocal actors did a marvelous job of capturing the spirit and feel of the original books, both in stories based on those books and in new tales written for the animated series.

Over and Over, by Charlotte Zolotow; illustrated by Garth Williams
Zolotow's book follows a little girl through the seasons and holidays as she slowly begins to grasp the cyclical nature of the year. This was one of my own childhood favorites. It was out of print for years, but has been re-released in paperback. Williams' luminous illustrations complement the text perfectly.
Related Posts