June Books I Can't Wait to Read
Island of the Mad by Laurie R. King (June 12) Last year's The Murder of Mary Russell dropped a bombshell on my understanding of one character and on other characters' relationships to that person. I'm excited to see how (and if) they are coping with the changes. The book is set in Venice under Mussolini, and includes Cole Porter as a character. It should be fascinating—and besides, look at that gorgeous cover!  [Goodreads]
Other June Books I'm Looking Forward To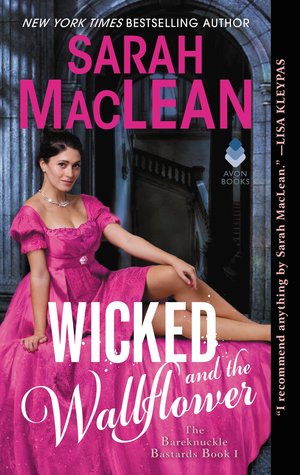 The Hills Have Spies by Mercedes Lackey (June 5, 2018)  Lackey is an auto-read for me, even though the quality of her books has been inconsistent in the last decade. This one follows the son of the main character(s) from the Collegium Chronicles and Herald Spy series, and involves the Hawkbrothers (Tayledras) as well, so I'm intrigued.
The Memory of Fire by Callie Bates(June 5, 2018)  I still haven't finished the first book in the series, but it is pretty compelling, so I'm looking forward to the second.
Rainy Day Friends by Jill Shalvis(June 19, 2018)  I've actually already read this one (thanks to an ARC) and enjoyed it very much.
Wicked and the Wallflower by Sarah MacLean (June 19, 2018)  Sarah MacLean is always good.
The Lost For Words Bookshop by Stephanie Butland (June 19, 2018)  I love the premise of this one.
Trail of Lightning by Rebecca Roanhorse (June 26, 2018)  Roanhorse, a Native American writer, just won a Nebula for one of her short stories. Her debut novel sounds both fascinating and thrilling.
What are you looking forward to reading this month?
Related Posts