News & Notes is a weekly Saturday post featuring book- and publishing-related news, links to interesting articles and opinion pieces, and other cool stuff
Book News
The 2019 Hugo Award nominations are out, and it's a strong and blessedly Puppy-free list. And I've actually read one of this year's nominated novels! (The Calculating Stars by Mary Robinette Kowal, which was terrific. I would say it deserves to win, and I'm definitely rooting for it, but everything I've heard about most of the other contenders is that they are equally good, so…)
Susannah Kearsley withdrew her book, Bellewether, from consideration for a RITA Award, saying, "BELLEWETHER is dedicated, by name, to the people my own ancestors held in slavery, and I can't properly honour their lives and memory, nor pay respect to the diversity of characters in my book by participating in an award that doesn't fully represent that same diversity." Read her whole letter here. The move comes in response to continued bias in the RITA awards and recent racist comments by RWA members in the organization's PAN (published author network) forums.
Last Year's Books Top This Year's First Quarter Sales (Publishers Weekly)
Literary Losses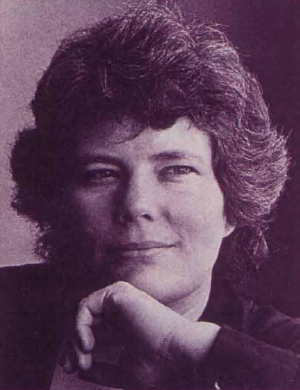 Vonda McIntyre, the Hugo and Nebula award-winning science fiction writer, died April 1, 2019, of pancreatic cancer. She was 70 years old. McIntyre won a Nebula Award for "Of Mist, and Grass, and Sand," a novelette published by Analog magazine in 1973. (I must have read it a year or two later, going back through my stepdad's SF magazine collection.) The story became the foundation of her novel Dreamsnake, which won both the Hugo and the Nebula in 1979. Star Trek fans knew her for her movie novelizations and for several original Star Trek novels, while other readers loved her Starfarers series. Her novel The Moon and the Sun won the 1997 Nebula over stiff competition, including George R. R. Martin's Game of Thrones.
A professional to her fingertips, McIntyre was determined to finish her last novel, The Curve of the Sun, before her death—and did.
Obituaries & tributes: The Guardian; Tor.com
Bibliography & Biography:  Goodreads; Wikipedia
Worth Reading/Viewing
Awesome Lists
Bookish Quote
That's it for this week!
Related Posts