The Sunday Post is hosted by the wonderful Kimba, the Caffeinated Book Reviewer. It's a chance to share news, recap the past week, take a look ahead, and showcase our new treasures – I mean books!
My Week
It's concert weekend again, this time for the adult chorus. I sing in this one, rather than direct, so it's less responsibility than my children's and youth choruses. But it's so exhilarating to sing really good music with a wonderful group of musicians. We'll be singing the  St. Cecelia Mass by Charles Gounod. We have three wonderful soloists, and our director was able to put together a full chamber ensemble: strings, flute, oboes, trumpet, horns, bassoons, harp, and tympani, plus organ. This Mass isn't as long as some, so the first half of the program will showcase the instrumentalists. Dress rehearsal was yesterday morning, and the concert is tonight. It's going to be glorious!
Update 6/13/16: The concert went really well and the instrumentalists — all professional musicians — were fabulous. I'm still on cloud nine!
About the coming month: I have way too much indexing work at present. I am going to be working flat out, extra-long days for the next 4 or 5 weeks. I will try to keep up with the blog but it's going to be tough, so please don't worry if it takes me a while to reply to comments or visit back.
Last Week on the Blog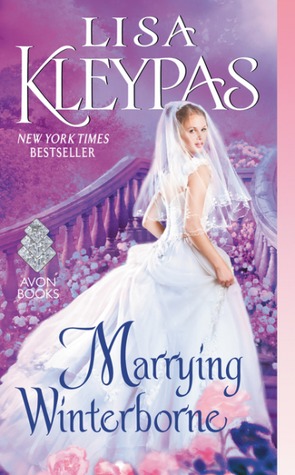 Upcoming on the Blog
Sun. 6/12: Make a Joyful Noise! (Sunday Post 6/12/16) – this post
Mon. 6/13: The Invisible Library (Genevieve Cogman)  – review
Tues. 6/14: 12 New Releases I Can't Wait to Read (July-Dec. 2016)  – Top Ten Tuesday
Wed. 6/15: Make Me Read It! (a read-a-thon) – sign up post
Thur. 6/16: TBD
Fri. 6/17: TOUR: Tea Cups and Carnage (Lynn Cahoon) – review & tour-wide giveaway
Sat. 6/18: News & Notes 6/18/16
Sun. 6/19: Sunday Post 6/19/16
What I'm Reading/Watching
I finished The Invisible Library (Genevieve Cogman; NetGalley ARC) as well as Tea Cups and Carnage (Lynn Cahoon; ARC) and  Deadly Fate (Heather Graham; ARC.) Currently, I'm reading Dead Heading, a Sloan and Crosby mystery by Catherine Aird (purchased.)
In audio, I'm listening to Great World Religions: Islam and Bill Bryson's Made in America. When I finish those two, I think I'm going to listen to Leonard, William Shatner's memoir about his friend and acting partner, Leonard Nimoy. I've been a Star Trek fan since I was in middle school!
At Robin's insistence, we watched the live-action Disney Cinderella on Monday night. As she promised, it is simply gorgeous: the dress, the overall design, everything. (Given my costume construction experience in college, I was utterly in awe of the dress!) I enjoyed how the writers and directors stuck very closely to the original Disney storyline, but were still able to give Cinderella some backbone and agency and the Prince some character. I have to say, though, that it was the secondary characters who really shone: Cate Blanchett as the stepmother, Derek Jacobi as the king, and Helena Bonham-Carter as the slightly wacky fairy godmother.
I'm also back to watching Avatar: The Last Airbender; I just started season 2.
New Additions to the Hoard
Cover links take you to Goodreads.
For Review or Review Consideration
Thank you to Berkley, Harlequin, and Minotaur!
Purchased for Kindle
I've already read both titles in Double Knit Murders, as well as The Unexpected Mrs. Pollifax and Fellowship of Fear. But I enjoy all three series enough to reread them, so I wanted them for my Kindle library. I read Cheaper by the Dozen in high school and wonder if I'll still find it as funny as I did then. The others are all new-to-me titles.
Purchased in Print
Why yes, I did buy this one in both Kindle and print (used). It's a Tolkien I've never seen before—we needs it, we does, preciousssss!
Have a wonderful week, and happy reading!
Related Posts