The Sunday Post is hosted by the wonderful Kimba, the Caffeinated Book Reviewer. It's a chance to share news, recap the past week, take a look ahead, and showcase our new treasures — I mean books!
My Week
I made it to knitting group this week, and I'm making progress on the shawl I'm knitting for a friend. I'm still not getting enough knitting time in, though. I'm also trying to squeeze in some practice on the Brahms Requiem every day. The concert is next Sunday, and there are still sections I'm not sure of. It's a very challenging piece! (I'm singing in this concert, not directing.)
Other than that, it's been a slow week. I've done some blogging (yay!), read some ARCs (yay! Finally!), and worked some on decluttering both the house and my computer.
Last Week on the Blog
Upcoming on the Blog
Other posts TBD
News & Notes – 6/17/2017
Sunday Post – 6/18/2017
What I'm Reading/Watching
Reading:  I finished The Girl With the Make-Believe Husband (Julia Quinn; ARC & preorder) as well as Only Skein Deep (Maggie Sefton; ARC) and  Dying Breath (Heather Graham; ARC), and I started Dark Rites (Heather Graham; ARC). I also re-read about one and a half Stephanie Laurens romances.
Longer term, I'm slowly making my way through From Holmes to Sherlock (ARC), a history of everything remotely to do with Sherlock Holmes. And eventually I'll return to The Lost Kingdom of Bamarre (Gail Carson Levine; ARC.)
Listening to: I finished Hidden Figures, by Margot Lee Shetterly. It was wonderful!
Watching: We're still watching the Father Brown mysteries, being about halfway through season 2 now. And we caught one of the last showings of Beauty and the Beast, which I've been meaning to see since it came out (but I was sick then.) It was visually beautiful and so good, especially the interactions between Beauty and Beast.
New Additions to the Hoard
Cover links take you to Goodreads.
For Review or Review Consideration
Many thanks to Subterranean Press and Harlequin!
From the Library
My library finally got this book, almost 10 months after it came out. It's been a long wait.
Purchased in Print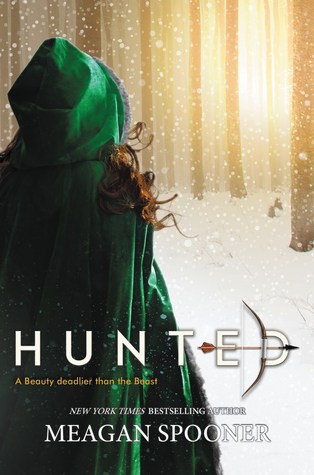 When Angieville described this as "Robin McKinleyesque," I knew I had to read it.
Purchased for Kindle
This Savage Song is mostly for Robin, but I'll probably read it eventually. The rest are for me.
Have a wonderful week, and happy reading!
Related Posts