The Sunday Post is a meme hosted by the wonderful Kimba, the Caffeinated Book Reviewer.
It's a chance to share news, a
post to recap the past week, showcase books and things we have received and
share news about what is coming up for the week on our blog.
Robin comes home today from
Alpha
, her writing workshop. It's about 5 hours from here; my husband is driving up and back while I stay home to work. Yup, I said work. I've got a big project due tomorrow and I'll be working literally all day and probably half the night to finish in time, so I won't be on the blog much until Tuesday.
I did find time for a little blogging during the past week. I had most of this week's posts already scheduled, but I did substitute a new post for the one I had planned for Friday, in order to keep a series in order. And I added a post about a possible Dragonriders of Pern movie, because that would be so freaking awesome!
The next few weeks are going to be busy. This week we're getting Robin ready to leave for school, which means shopping. Then we're headed out for a few weeks of visiting family before heading to her college to mover her in to the dorm again. I may be a bit spotty about answering comments during that time, but I'll do my best!
Last week on the blog:
The coming week: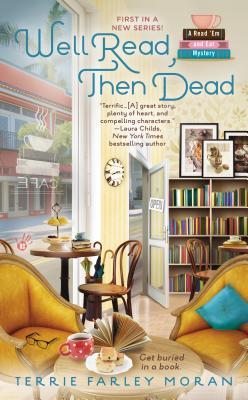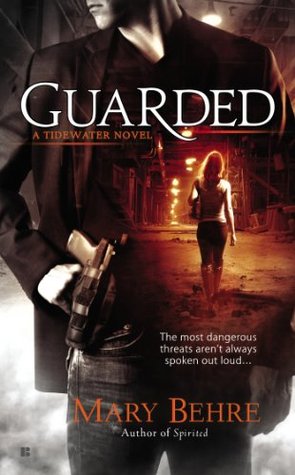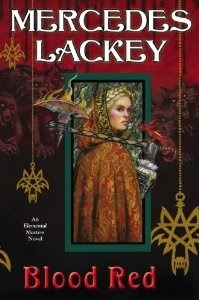 Mon. 8/04/14: TOUR: Well Read, Then Dead, by Terrie Farley Moran (interview & review)
Tues. 8/05/14: Release Day Review: Guarded, by Mary Behre – the second book in the Tidewater series.

Wed. 8/06/14:

In the Dragon's Eye (W.O.W.)
Thur. 8/07/14: Blood Red by Mercedes Lackey (review)
Fri. 8/08/14: TBD
Sat. 8/09/14: News & Notes – 8/09/14
New additions to the hoard:
(Cover links go to Goodreads)
For review:
Absolutely nothing again! I'm catching up, at least a little bit!
Bought or free for my Kindle:
The Hunger Games is really for Robin (but I'll probably read it someday.) The Stephanie Laurens was a preorder. The Bella Andre was on sale.
SYNC free audiobooks: I didn't download this week's audiobooks.
That's it for this week! Happy reading!
Related Posts