The Sunday Post is hosted by the wonderful Kimba, the Caffeinated Book Reviewer. It's a chance to share news, recap the past week, take a look ahead, and showcase our new treasures – I mean books!
My Week

It was hot almost all week, but on Wednesday night the weather broke and things cooled off. We had some impressively loud thunderstorms Wednesday night and Thursday afternoon. I'm rather fond of thunderstorms – I didn't even really mind the drenching I got when we left choir Wednesday night, though my poor sneakers took more than a day to dry out! The church parking lot becomes one giant puddle in a heavy downpour, and it was coming down in buckets when we left. That storm was pretty localized, though – at our house, about 13 miles away, it hadn't rained hard enough to get through the tree canopy, so part of our driveway was still dry. (Never mind, Thursday's storm more than made up for it.)
I'm trying to establish a schedule for myself. One of the pitfalls of working at home is the lack of structure and the plenitude of distractions, from the internet to laundry to all the books I need to read. I think I need to concentrate on indexing in the morning and save the blogging and internet and reading for the afternoon… and also find time to squeeze in some exercise now that it's finally cooling off a little.
And I've finally started working on the decluttering and purging I've been talking about for years. In my study/office, I've pruned my hardcover mystery shelf, the nonfiction-and-reference shelf (though there's a lot more in the basement), and my paperback romance shelf. In the process, I gained about 2 shelves for hardcover and trade fiction – finally, I have a main-floor home for my beloved Elizabeth Goudge books!
The best part of the whole week was attending (virtually, via live stream) the All Souls Con, a celebration of Deborah Harkness's All Souls Trilogy. Watch for a write up (or maybe two)!
Last Week on the Blog
Next Week on the Blog
Mon. 9/14/15: The Nesting Place (Myquillyn Smith) (review)
Tues. 9/15/15: Top Ten Tuesday FREEBIE (topic TBD)
Wed. – Fri. (TBD)
Sat. 9/19/15: News & Notes – 9/19/15
Sun. 9/20/15: Sunday Post – 9/20/15
What I'm Reading/Watching
I finished Her Lucky Cowboy,  one of the Avon Addicts books (Jennifer Ryan – I think I've found a new contemporary romance author!), Hunter (Mercedes Lackey), and Only a Kiss (Mary Balogh), along with a re-read of First Fall, a collection of Pern short stories by Anne McCaffrey. I'm currently reading XXXXX and (finally!!) listening to The Night Circus (Erin Morgenstern, read by Jim Dale.)
We rewatched Harry Potter and the Goblet of Fire and a ST:DS9 episode. Other than that, I didn't have much time for TV this week… well, other than the four-and-a-bit hours I spent watching the All Souls Con!
New Additions to the Hoard
Cover links take you to Goodreads.
For Review
Many thanks to Roc!
Won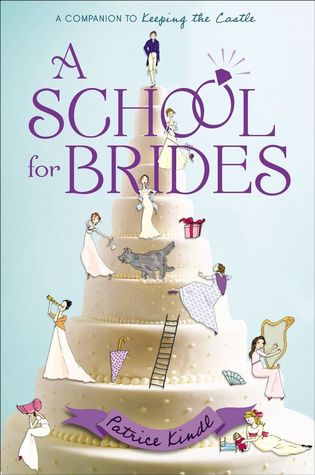 Many thanks to the lovely ladies who run COYER: Fantasy Is More Fun, Because Reading, and Books, Movies, Reviews, Oh My!
Purchased or Free for Kindle
Purchased (print)
Have a great week, everybody, and happy reading!
Related Posts