The Sunday Post is a meme hosted by the wonderful Kimba, the Caffeinated Book Reviewer.
It's a chance to share news, a
post to recap the past week, showcase books and things we have received and
share news about what is coming up for the week on our blog.
Whew! I worked 12- to 14-hour days this week, and barely had time to moderate comments on the blog, let alone answer any or visit anyone else. I'll try to catch up this week. But the good news is, the project is done and turned in, and I've got a little window before the next few come along. I plan to rebuild my blogging "cushion" (posts I can pull out whenever I need them) and work on getting ahead on scheduled posts, as well.
Last night I was decadent (*giggle*) — as soon as I got the project turned in, I climbed into my PJs, heated up some soup, and spent the evening reading and knitting. Heaven! And so relaxing.
Last week on the blog: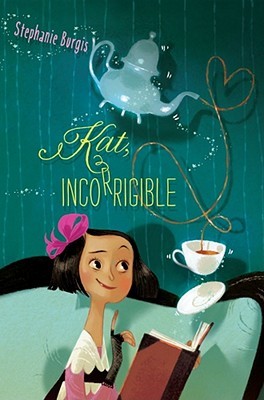 The coming week:
Mon. 9/21/14: The Spiritglass Charade (early review)
Tues. 9/23/14: Top Ten Books on My Fall TBR List (Top Ten Tuesday)

Wed. 9/24/14:

In the Dragon's Eye: (W.O.W.)
Thur. 9/25/14: Wednesdays in the Tower (review) (tentative)
Fri. 9/26/14: TBD
Sat. 9/27/14: News & Notes – 9/27/14
Plus, on Friday (or sometime this week), I'll be over at the Caffeinated Book Reviewer for a guest post! Kimba's taking a little time off while her daughter gets married (congratulations!)
New additions to the hoard:
(Cover links go to Goodreads)
For review:
Bought or free for my Kindle:
I read and reviewed The Clockwork Scarab as an ARC; it went on sale because book 2 is coming out (I'll be reviewing book 2 this week). I grabbed it in case I need to re-read the series whenever book 3 comes out. I have book 1 of the Jodi McIsaac series, so when the second and third went on sale, I picked them up even though I haven't read the first one yet.
Both of these went on sale. I've heard good things about Laura Kinsale and the Amazon reviews looked good. And I've got one or two of Ruth Downie's Roman-era mystery series already, and have been meaning to start reading them.
Have a wonderful week and happy reading!
Related Posts