The Sunday Post is hosted by the wonderful Kimba, the Caffeinated Book Reviewer. It's a chance to share news, recap the past week, take a look ahead, and showcase our new treasures – I mean books!
My Week

It's been a very sad week. In addition to the public mourning for David Bowie and Alan Rickman, my dad's family was stunned by the sudden death of my uncle Homer early in the week. My dad is taking it hard; Homer was the last of his 5 siblings still living, so now Dad is the only one left. I can only imagine how devastated my aunt and cousins must be. I'll be leaving Wednesday to spend a week with my dad and stepmom and visit with the rest of my family on that side. My uncle's memorial service will be on Saturday.
I hope you will also drop by Kimba's blog and offer your support and condolences. Her father died unexpectedly on Tuesday.
It has been such a comfort to be back at home with my husband. I'm soaking up as much time with him as I can before I have to leave again. The cats are glad to see me, too. Tasha, our kitty with oral cancer, seems to be holding her own so far, though her tongue is clearly bothering her at times. I'm praying she can stay reasonably healthy for at least another month or two.
Last Week on the Blog
Upcoming on the Blog
Mon. 1/18: TOUR: Thread and Gone (Lea Wait) – review
Tues. 1/19: Top Ten Books I've Recently Added To My TBR – Top Ten Tuesday
Wed. 1/20: Take Control of Your TBR Pile – sign-up
Thur. 1/21: Forbidden (Beverly Jenkins) – review
Fri. 1/22: TBD
Sat. 1/23: News & Notes 1/23/16 – tentative
Sun. 1/24: Sunday Post 1/24/16 – tentative
What I'm Reading/Watching
I plowed through Secret Sisters (Jayne Ann Krentz) in a single night. I also read Everything She Wanted (Jennifer Ryan) and Murder on Wheels (Lynn Cahoon); both of those qualify for the COYER challenge. I've started My American Duchess (Eloisa James), but since I'm also needing a comfort book right now, I'm re-reading Tamora Pierce's Circle of Magic series.
I haven't watched much TV since I got home, because I've got so much to do to get ready to leave again — including two indexing projects, which I'll have to take with me.
New Additions to the Hoard
Cover links take you to Goodreads.
 For Review
Many thanks to Bantam!
Purchased for Kindle
This is the only one of the Circle of Magic series I didn't already have on my Kindle.
From the Library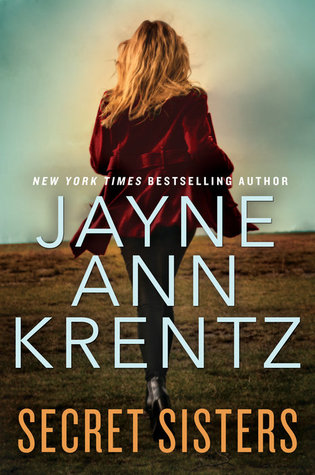 I hope you have a terrific week,  and happy reading!
Related Posts