Top Ten Tuesday is a weekly feature/meme hosted by The Broke and the Bookish. This week's topic is Top Ten Bookworm Delights
These aren't in any particular order; they're just things and experiences I love as a bookwyrm.
1. Spending the whole day reading. That's a pleasure I rarely have time for anymore, but I have so many fond memories of reading the day away when I was younger.
2. Getting lost in the world of a book. 'Nuff said.
3. Finding a book you've been searching for in a used bookstore or library book sale. Especially if you've been looking for it for a long time. It's even more thrilling if it's rare or out of print.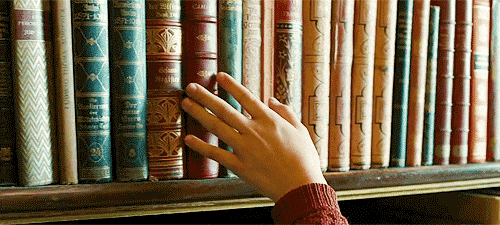 4. Being completely surrounded by bookshelves. Full ones, of course! Libraries and bookstores are some of my favorite places on earth. I can spend hours and hours there.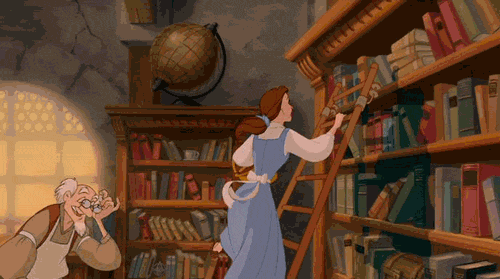 5. Rereading old favorites. It's like spending time with an old friend.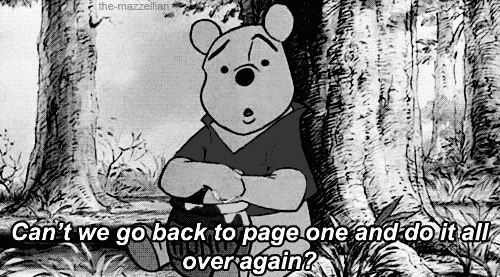 6. Reveling in gorgeous prose. Some books are mostly about the story. But some books are a feast for the mind's ear.
7. The feel and smell of books. Old or new, I enjoy the sensory experience.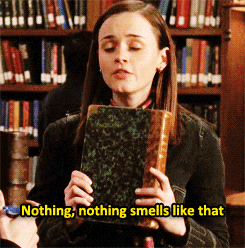 8. Reading aloud. Sharing a book with others is a joy. Listening to someone I love reading aloud is also special.
9. New editions with gorgeous covers.  Heck, any editions with gorgeous covers.
10. Special bookmarks. Whether it's the beads-and-ribbon bookmark Robin made for me about 12 years ago, or the leather bookmark I got on a trip to Wales, or one of my collection of plasticized bookmarks from bookstores, I love bookmarks that make me smile.
[edited to add] Also these:
11. Signed copies of books I love. Especially when they're inscribed to me.
12. Bookish mugs like my "Books turn Muggles into Wizards" mug from DFTBA.
13. Bookish totes, shirts, and accessories. Like the tote bag my Mom gave me with the Borges quote, "I have always imagined Paradise will be a kind of library."
Image Sources: 1. via Pezibear, Pixabay;  2. Kiera Knightly, Pride and Prejudice, via Giphy;  3. Shelf search, via Giphy;   4. Belle in the bookshop, Beauty and the Beast, via Giphy;  5. Winnie the Pooh, via Giphy;  6. art by Carl Larrson, 1904, via Pinterest;   7. Gilmore Girls, via Giphy;  8. Mother Reading with Two Girls, by Lee Lufkin Kaula, via Pinterest;   9. Barnes & Noble leatherbound classics (2010), via B&N; 10. © K. Pekar 2016
Related Posts