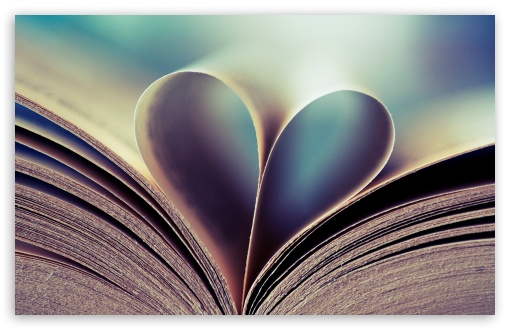 I used to turn my nose up at romances on the theory — fueled by exposure to Harlequin and Silhouette series books when I worked in bookstores years ago — that they were formulaic, trite, and not very well written. The fact that they then were commonly referred to as "trashy novels" did nothing to improve their image, either. At the same time, I enjoyed and even sought out books that included a hint of romance, from classic YA novels such as the "Anne of Green Gables" series and Louisa May Alcott books, to fantasies by Anne McCaffrey, Mercedes Lackey, and Marion Zimmer Bradley, to some of the mysteries of Agatha Christie, Ngaio Marsh, Dorothy Sayers, and even Dick Francis. So it wasn't an aversion to love and romance per se that kept me from trying "romance novels" for many years; it was the snob factor.
It's true that the Harlequin and Silhouette "series" romances* were (and are) sometimes mediocre. They were (and are still) written to a very precise set of requirements covering length and structure, detailing what the heroine and the writer could and could not do (including the level of sexual content allowed), and even suggesting topics or storylines. Usually, the author received only modest compensation, so an author who wanted to make a living writing these books had to churn out quite a few per year. Yet despite these drawbacks, a number of good and very popular authors first developed their craft writing series romances, including Jayne Ann Krentz, Nora Roberts, and Mary Jo Putney. And to be fair, some of the books published in the series lines were (and are) actually quite good.
As I discovered when I got past my prejudice and actually tried a few of the non-series titles, the romance genre is just like any other genre. There are good authors, mediocre authors, and occasionally, bad authors. As for being formulaic, romances follow a formula in the same sense that mysteries do. You know that a romance novel will focus on a relationship, and that the hero and heroine will end up happily together, just as you know in a mystery that there has been or will be a crime, and someone will solve it in the end. It's not so much a formula as a set of conventions defining the genre.
Good romance authors write good books; they simply choose to write them within the romance genre. They write appealing characters and sparkling dialogue, choose and describe interesting settings, and provide realistic conflict and real character development. Often they include another compelling storyline intertwined with the romance, but the romance is never subsidiary to other plot elements; it's always central.
It turns out that romance is a very flexible genre. Romances aren't confined to any particular era or culture. You can now find romances combined with almost any other genre: mystery, thriller/suspense, science fiction, fantasy, paranormal, urban fantasy, historical, Western, and probably others I haven't come across yet. Even literary fiction can fall within the romance category — after all, what are Pride and Prejudice and Jane Eyre if not romances?
Romance also comes in varying degrees of, shall we say… heat? Some are quite restrained and chaste, but most romances written in the past few years contain, at the least, suggestive passages, and many include extremely sensual, even explicit, scenes. Again, the reader can probably find authors whose style suits their taste (or simply skip the racy bits if they prefer.) If you prefer your romance to be more chaste, Christian romances rarely if ever include any physical contact beyond kisses.
Increasingly, many romance authors are writing
real
series: related novels, set in the same "world" (town, social group, historical era, etc.) and featuring recurring and related characters. Each book in a series focus primarily on the developing relationship between two main characters, of course, but secondary characters — friends, relatives, former comrades-in-arms — from one book often become major characters in another, while the main characters from the first book continue to show up (happily engaged/married/with children, of course) as secondary characters in subsequent novels. Besides being a good marketing ploy to sell more books (romance authors and publishers aren't stupid!), this is also enjoyable for readers, who can return to familiar territory and characters with each new book in the series.
Lisa Kleypas's "Wallflower" series
Romance is now one of the best-selling fiction genres in publishing — no surprise, since women, who make up the bulk of romance readers, buy more books than men do. According to Bowker Pubtrack, in 2009, 58% of readers and 57% of book buyers were women, but they bought 65% of the books purchased. Romance made up 24% of overall fiction sales, topped only by Mystery at 34%. In short, romance as a genre has grown up and come into its own.
The field is far too broad, and this post too short, for me to discuss specific authors here. Over the years I've been blogging, I've reviewed some of the books and authors I've enjoyed and will continue to do so. And if you'd like to suggest your own favorite authors for me to try, please drop me a line in the comments!

* * * * *
* For those who aren't familiar with them, "series" is a misnomer here. The Harlequin and Silhouette books are not usually related to each other, in the sense that Christie's "Hercule Poirot" mysteries or McCaffrey's "Dragonriders of Pern" books are. Each line (such as Harlequin Presents, Harlequin Historical, or Silhouette Ecstasy) issues (or issued) between two and eight relatively short books per month, written by different authors and only rarely featuring recurring characters.
Related Posts