News & Notes is a weekly Saturday post featuring book- and publishing-related news, links to interesting articles and opinion pieces, giveaways on this and other blogs, and other cool stuff.
Books & Ebooks in the News:
Worth Reading/Watching:
For Writers & Bloggers:
Literary Losses:
Eric Hill, author/illustrator of the beloved Where's Spot? and other children's books featuring Spot the puppy, died Friday, June 6, 2014, at the age of 86. His books inspired an animated TV series for toddlers, The Adventures of Spot, which my daughter enjoyed when she was little. He will be missed. (Obituaries: Los Angeles Times; The Guardian)
Book Announcements:
Rick Riordan's recent blog post has a number of updates, including a forthcoming Percy Jackson/Kane Chronicles crossover story, release dates for Blood of Heroes, the final book in the Heroes of Olympus series, the Lost Heroes graphic novel, and Percy Jackson's Greek Gods (the latter is written in Percy's voice, snark, funny chapter titles, and all!) And in case you missed the previous announcements, Riordan's next series will tackle Norse mythology. Should be fun.
Free & Bargain books:
Awesome lists:
Just for fun: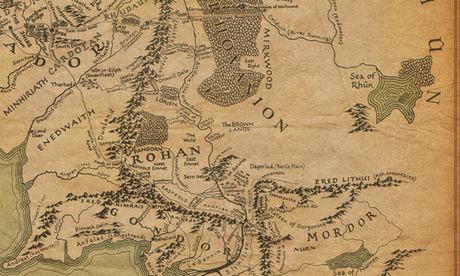 Bookish Quotes:
That's it for this week!
I'm always on the lookout for interesting articles, lists, and links for News & Notes, so please let me know if you see (or write!) anything that might be good for this feature. You can leave me a comment or send me an email — my address is on the About/Review Policy/Contact page.
Related Posts