The Sunday Post is hosted by the wonderful Kimba, the Caffeinated Book Reviewer. It's a chance to share news, recap the past week, take a look ahead, and showcase our new treasures – I mean books!
My Week

It's been another busy week. I have a short-turnaround indexing project due Monday, so I've been working a lot of hours. My wrist is hurting again from all the computer work, which is discouraging, but thank goodness for Dragon (voice recognition software)! (I love that it's called Dragon–so appropriate for this bookwyrm, don't you think?)
I managed to avoid buying any books at the library booksale by not going to it. It's the first time I've missed it in years, but I just had too much work this weekend. And my TBR shelves are probably relieved that I won't be piling any more books on them!
This coming Friday, to celebrate my upcoming birthday, Mr. Bookwyrm is taking me to see Sister Act (the musical) at the local dinner theater. It looks fantastic, and I've heard good things from people who've gone to see it. I can't wait!
Last Week on the Blog
This Week on the Blog
Mon. 10/19: Hunter (Mercedes Lackey) – review
Tues. 10/20:  Ten Wishes I'd Ask the Book Genie to Grant Me – Top Ten Tuesday – tentative
Wed. 10/21: In the Dragon's Eye: Manners & Mutiny – Waiting on Wednesday
Thurs. 10/22: TBD
Fri. 10/23: TBD
Sat. 10/24: News & Notes – 10/24/15
Sun. 10/25: Sunday Post – 10/25/15
What I'm Reading/Watching
I finished listening to Tamora Pierce's Wolf-Speaker (again) and started back up with The Night Circus. I finished The Adventuress (click for review) and plowed through Nora Roberts' Whiskey Beach and Mercedes Lackey's Closer to the Heart, both of which I borrowed from the library. When I'm working this hard, I find it really difficult to get into a new book; my brain is tired at the end of the day and wants something familiar or at least predictable. So I haven't made much progress on my ARCs this past week. I hope that changes in the coming week – I've got a lot of books I need to read!
We're still watching season 6 of Star Trek: Deep Space 9, but I put it on hold Friday to watch Strong Poison, the first of the Lord Peter Wimsey/Harriet Vane trio with Edward Petherbridge and Harriet Walter. I tend to gravitate toward British mysteries when I'm stressed out, and prefer ones I've seen before so there's no tension, just the pleasure of watching.
New Additions to the Hoard
These are from the last two weeks!
For Review
From the Library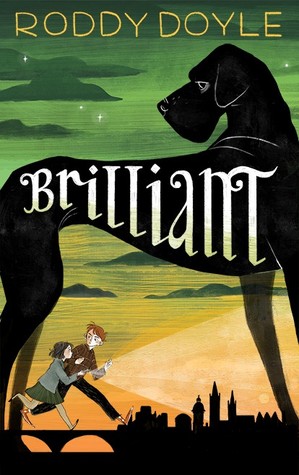 My interlibrary loan finally came through! I had this as an ARC, but it had a technical glitch and I couldn't read it. I've been waiting a long time to get my hands on a real copy.
Purchased for Kindle
I've read Thunder and Roses and A Gift of Dragons before, but the others are new to me.
Have a great week, everybody, and happy reading!
Related Posts