The Sunday Post is hosted by the wonderful Kimba, the Caffeinated Book Reviewer. It's a chance to share news, recap the past week, take a look ahead, and showcase our new treasures — I mean books!
My Week
Last Sunday evening, we received one of those calls you never want to get. A family friend, in truth a member of the family in all but name, died suddenly of a heart attack. He was younger than I am. His children are like nieces and nephews to us, and his wife has been my friend since we were in high school. They are devastated, and we are all still in shock. They live in the same town as my mom & stepdad and my sister. I'm flying out mid-week to attend the memorial service on Friday. I'll be there about a week.
Between spending time with my friend and my family, and working on a huge indexing project, I may not get a chance to post News & Notes or a Sunday Post next weekend. I'll try, but right now I'm putting the people I love first.
Last Week on the Blog
 Upcoming on the Blog
Tues. 1/17/17: Ten Underrated/Hidden Gems I've Read in the Past Year or So – tentative
Wed. 1/18/17: TBD
Thur. 1/19/17: A Perilous Undertaking – tentative
Fri. 1/20/17: The Elusive Elixir – tentative
Sat. 1/21/17: News & Notes –  tentative
Sun. 1/22/17: Sunday Post – tentative
Challenges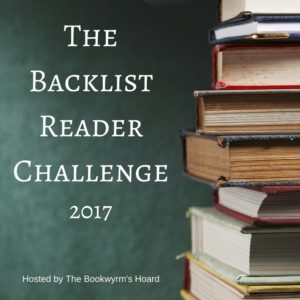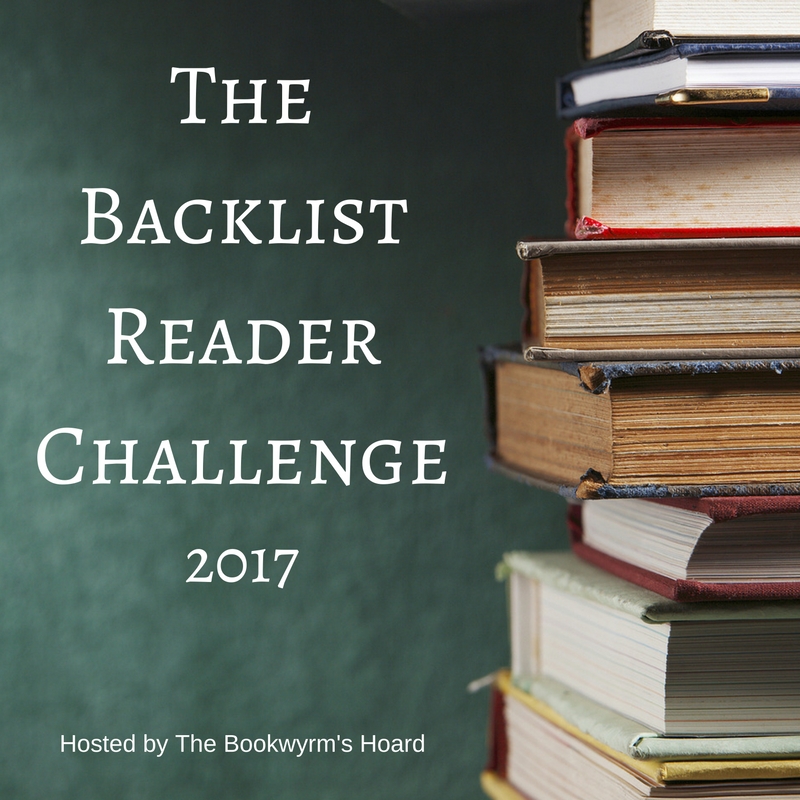 The Backlist Reader Challenge 2017: 0/24
The Backlist Reader Challenge runs all year (and is hosted here on The Bookwyrm's Hoard.) It's a chance to focus on those older titles you've been wanting to read. You can check out all the rules by clicking on the image above.
So far, I've read four books this month that qualify for The Backlist Reader Challenge. (They won't show up in the progress bar until I've reviewed them.)
Spin to Knit by Shannon Okey
The Hexed by Heather Graham (Krewe of Hunters #13; I'm not reading them in order.)
The Next Always by Nora Roberts (Inn BoonsBoro #1)
The Last Boyfriend by Nora Roberst (InnBoonsboro #2)
COYER Blackout (2016-17): 0/12
COYER Blackout began December 17 and runs through Mar. 3. It's hosted by Berls of Fantasy is More Fun, Michelle of Because Reading, and Stormi of Books, Movies, Reviews, Oh My!  The rules are strict: only ebooks you owned or had requested prior to Dec. 17, that cost $0.99 or less.  My goal is 12 books.  Since the challenge started, I've read 3 books that count toward COYER. (They won't show up in the progress bar until I've reviewed them.)
A Circle of Quiet by Madeleine L'Engle (ARC)
Sacred Evil by Heather Graham ($0.99)
A Perilous Undertaking by Deanna Raybourn (ARC)
What I'm Reading/Watching
Reading:  I read Any Day Now (Robyn Carr; ARC), and The Hexed (Heather Graham; purchased), and followed them up with the first two books of the Inn Boonsboro trilogy, The Next Always and The Last Boyfriend. (The books are better than the titles.) I'm still working my way through Respect the Spindle as I teach myself to use my new drop spindle (plus watching the author's videos on YouTube.) And I'm still in the middle of The Elusive Elixir (Gigi Pandian; ARC) and Tempest (Valdemar anthology; ARC.) One of these days, I'll get back to Lady Claire Is All That  (Maya Rodale; ARC), but I just haven't been in a historical romance mood lately.
Listening to: Podcasts, mostly. Imaginary Worlds; 99% Invisible; and Wait, Wait, Don't Tell Me.
Watching: Robin and I watched four or five episodes of Avatar: The Last Airbender.
New Additions to the Hoard
Cover links take you to Goodreads.
For Review or Review Consideration
Thank you to Harlequin!
Purchased for Kindle
Enjoy your week, and happy reading!
Related Posts