The Sunday Post is hosted by the wonderful Kimba, the Caffeinated Book Reviewer. It's a chance to share news, recap the past week, take a look ahead, and showcase our new treasures—I mean books!
 My Week
We held the first rehearsal for the spring concert last week, and I'm really pleased. Several new families have joined, and my teen chorus has grown by nearly a third. I'm looking forward to today's rehearsal!
I finished up the index and had to plunge immediately into the next one. I won't get a breather until the end of April.
Friday's "nor'easter" winds were fierce in our area, causing many downed trees and power lines. Most area schools announced they would be closed on Friday; they didn't think the roads and buses would be safe for the kids. I think they were right! It was a Very Blustery Day. Lots of my friends lost power, lost trees, even lost portions of their fences, siding, or roof shingles. Thankfully, our house fared fine; the power stayed on, thanks to the dual blessings of buried power lines in our neighborhood, and our section being on the same feeder line as the fire station. There are branches down all over our yard, but on the whole we got through relatively unscathed. Our next-door neighbors lost a tree, but it fell into the woods without doing any damage.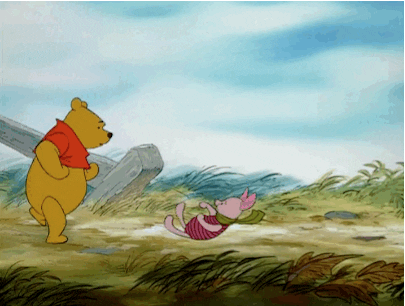 Last Week on the Blog
Upcoming on the Blog
First Kiss of Spring (Emily March)– spotlight and excerpt
Favorite Book Quotes – tentative
WIP Wednesday – tentative
Other posts TBD
News & Notes – 3/10/2018 – tentative
Sunday Post – 3/11/2018 – tentative
What I'm Reading/Watching
Reading: I've had very little time for reading anything but the books I've been indexing. I finished The First Kiss of Spring (Emily March; ARC) and finished rereading The Complete Arrows of the Queen Trilogy (Mercedes Lackey, from my collection.)And I made a smidgin more progress on my other reads: Cat of the Baskervilles (ARC), The Problim Children (ARC) and A Scandal in Battersea (library.)
I need to do better than this if I'm going to meet my goals for the Take Control of Your TBR Pile Challenge!
Listening to: I'm 50% through Harry Potter and the Half-Blood Prince (a re-listen.)
Watching: We squeezed in about half an episode of Father Brown season 5 and one episode of Star Trek: Discovery. Mr. Bookwyrm is still working a lot of late hours, and so am I, so that cuts into our TV time.
New Additions to the Hoard
Cover links take you to Goodreads.
For Review or Review Consideration
Nothing this week!
Library Books
Lost and Found Sisters (Kindle via Overdrive)
Purchased for Kindle
The First Kiss of Spring and Hello Stranger were both preordered before I got the ARCs, but they are by authors I like to reread so I didn't cancel my preorders. The others were all on sale; some I've read but want on Kindle, and two (the Roberts and Heartstone) are new to me.
Have a good week, and happy reading!
Related Posts