Top Ten Tuesday is a weekly feature/meme hosted by The Broke and the Bookish. This week's topic is Top Ten Books with X Setting.
I'd probably better start by defining what I mean by "alternate universe": a world or universe that is recognizably ours, but contains elements that ours does not. In other words, it might be our world, but with magic or mythological creatures. Or our world, but historical events (large or small) took a different path. Or our world, but scientific laws work differently.
I'm pretty sure I've left out some terrific series, but here are some of my favorites through the years. (They are in no particular order.)
Ten Eleven Series Set in an Alternate Universe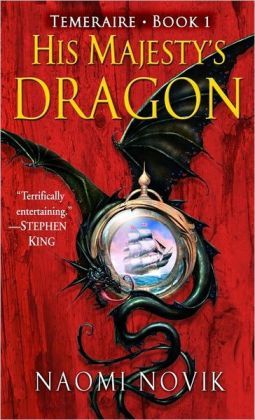 The Temeraire series by Naomi Novik. Tl;dr version: Napoleonic Wars with dragons as the Aerial Corps. This series has some of the best worldbuilding and alternate-history development around, especially if you're familiar with the history of the Napoleonic Wars. And the relationship between the dragon Temeraire and his human captain, Will Laurens, is a friendship worthy of legend. The books also span the globe; there's one set largely in China, another in Africa, one in Australia, one in South America, and so on. If you could cross Anne McCaffrey with Patrick O'Brien and add Jane Austen's wit, you'd end up with something like these books. Reviews: His Majesty's Dragon ; series review (guest post on Because Reading)
The Deryni novels by Katherine Kurtz. While not strictly speaking "our world", the world depicted in the Deryni novels is heavily based on late-medieval/early-renaissance Europe and the Middle East, right down to the maps, the languages, and the cultures, both religious and secular. Throw in the complication of a race capable of ESP/magic, though, and you've got a fascinating world which develops somewhat differently than ours. (Note: if you insist on happy endings, you won't always get them in this series. But if you love late-medieval European and Russian culture, you'll love these books.)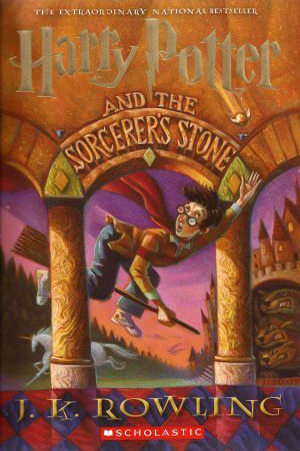 The Harry Potter series by J. K. Rowling.  A magical world existing side-by-side and interacting with our own, but invisible to non-magical folk. The wizarding world has its own culture and government, and it's a amazing blend of wonders, terrors, and laugh-out-loud eccentricities. I won't describe the series further, because you've almost certainly read them already—and if you haven't, you really should.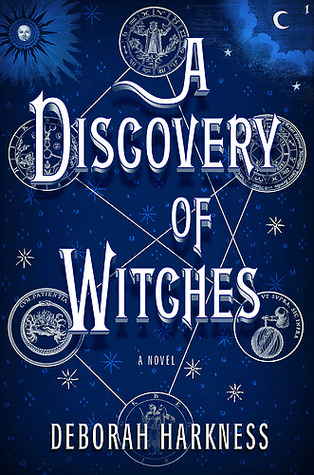 The All Souls trilogy by Deborah Harkness. Witches, vampires, and daemons comprise the three types of "creatures" living secretly alongside humans in Harkness's richly imagined series. Sometimes described as "Twilight for adults" (a description I dislike), the books feature amazing worldbuilding and meticulous research, as well as terrific storytelling and compelling characters. Reviews: A Discovery of Witches, Shadow of Night, The Book of Life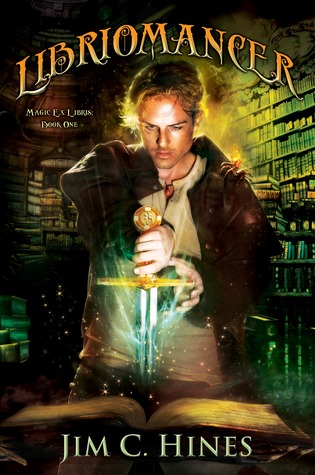 The Magic Ex Libris series by Jim C. Hines. Magical creatures abound in Hines's Magic Ex Libris series. The twist is their source: libriomancy. Libriomancers can literally reach into a book and pull out anything they want—well, anything that will fit through the pages, and nothing living. But if the libriomancer is bitten by a werewolf or vampire… you do the math. The series is amazing, combining cinematic action scenes and fast-paced adventure with complex characters and moral/ethical questions. The icing on the cake are all the literary and pop-culture references scattered through the books; part of the fun is trying to find and identify them all. Reviews: Libriomancer, Codex Born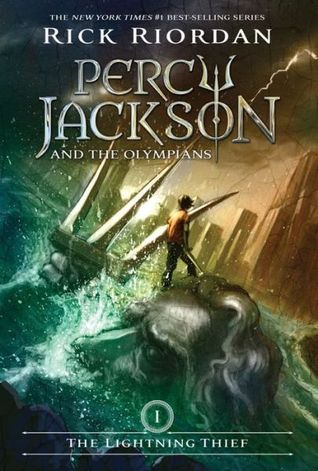 The Percy Jackson and Heroes of Olympus series by Rick Riordan. Imagine if the Greek and Roman gods and monsters were real—and still around. And still creating new demigods, of course, because falling in love (or lust) with human beings was always one of their favorite pastimes. Add in Riordan's snarky sense of humor and terrific storytelling skills, and you have one of the most popular MG fantasy series around. (If you prefer Norse mythology, Riordan is working on the Magnus Chase series now. And if you prefer Egyptian myths, check out the Kane Chronicles.)
The Wolves Chronicles by Joan Aiken. When I read and loved these as a child, I didn't realize that they depict an alternate British history, one in which James II remained on the the throne and Hanoverian supporters keep trying to overthrow the Jacobean monarchy.  This MG series is delightful for its somewhat gothic ambiance, occasionally tinged with a quirky and distinctly British sense of humor. The series is best read in publication order, beginning with The Wolves of Willoughby Chase. 
The Iron Druid Chronicles by Kevin Hearne. Think Percy Jackson for adults. Hearne's main character is a 2100-year-old druid named Atticus, who has to deal with gods and monsters and supernatural creatures out of just about every mythology that ever existed. Like Percy, Atticus excels at getting himself into trouble, but not always out of it. My favorite character is his dog, Oberon, whose dialogue will leave you laughing out loud. One caveat, though: if irreverence bothers you, these books probably aren't for you. Review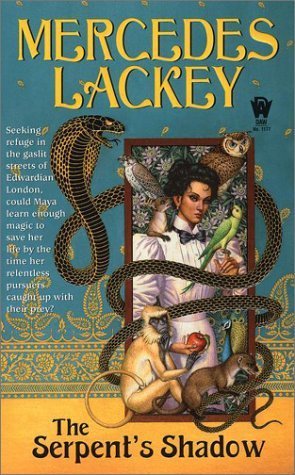 The Elemental Masters series by Mercedes Lackey. Most of these books featuring elemental magic and fairytale retellings are set in Britain during the late 19th and early 20th centuries, although the unofficial first book (The Fire Rose, a Beauty and the Beast retelling) is set in 1905/06 San Francisco, and some of the more recent books take place in Europe. The quality of the writing varies from book to book, but the alternate-magical-Earth premise is well done, and as a whole, the series is fun to read even if some parts of it falter.  Reviews: The Serpent's Shadow, The Gates of Sleep, Phoenix and Ashes, Home from the Sea, Steadfast, Blood Red, From a High Tower, A Study in Sable; Elemental Magic (anthology)
The Lord Darcy series by Randall Garrett (continued by Michael Kurland.) Magic replaces science in this series inspired by and often based upon classics of the mystery genre. Lord Darcy is a cross between Lord Peter Wimsey, Sherlock Holmes, and Roderick Alleyn; his sidekick, Master Sean O Lochlainn, is a forensic magician. The two solve crimes in a world in which Richard the Lionhearted did not die as a result of his wounds; the Plantagenet Empire is still going strong in the 1960s, when the stories are set. (Due to the emphasis on magic over science, technology is limited, and the books feel more 19th- than 20th-century.) Half the fun is figuring out which classic mystery author or story is being rewritten—and I do mean rewritten, because the solution is almost never the same as in the original mystery.
The Finishing School series by Gail Carriger. A YA series set in the same gaslamp/steampunk world as Carriger's Parasol Protectorate series (for adults.) An irresistible combination of mechanical steampunk elements, paranormal creatures (vampires and werewolves), humor, politics, and high adventure, set in a school where young women are taught the skills of etiquette, espionage, and assassination. If you haven't read them, I highly recommend them! Reviews: Etiquette & Espionage, Curtsies and Conspiracies
Related Posts