The Sunday Post is hosted by the wonderful Kimba, the Caffeinated Book Reviewer. It's a chance to share news, recap the past week, take a look ahead, and showcase our new treasures – I mean books!
My Week

Vacation is over and I'm on my way home! Literally: I'm flying home today. I can't wait to see my husband — I've missed him so much. Robin is headed back to college today, but we'll see her in a month when her block class is over, and probably again in March for spring break, so it won't be as long a stretch as the fall semester, when we didn't see her for three and a half months.
Our final week at my mom and stepdad's was quiet but good. Robin revised one of her short stories and submitted it for the Dell Award (an award for undergraduate SF/F writers), so please wish her luck!
Last week I mentioned that one of my goals was to answer my backlog of comments. I've done very well at keeping up with new comments that have come in this week. And I've gone from a backlog of 210 unanswered comments to 161. At this rate, I hope to clear them out by the end of January.
Last Week on the Blog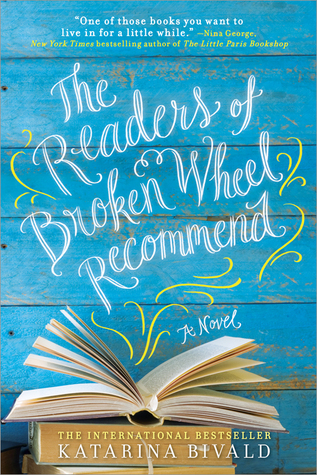 Upcoming on the Blog
What I'm Reading/Watching
I finished The Readers of Broken Wheel Recommend for last Friday's tour, finished  Forbidden (Beverly Jenkins), and started right in on The Masquerading Magician (for tomorrow's tour stop.) I also read Heather Graham's The Silenced, a Krewe of Hunters novel, and reread Mary Jo Putney's Angel Rogue.
We watched the Sherlock special ("The Abominable Bride"), which was pretty good. One or two moments in it reinforce my third-brother theory (written back in 2014. Don't click the link if you haven't watched the second and third seasons yet, as there are major spoilers.) We also watched Ever After, since I had never seen it — and I really liked it. (I know, I know… why did I wait so long?!)
New Additions to the Hoard
Cover links take you to Goodreads.
 For Review
Many thanks to Minotaur (St. Martin's Press) and Avon!
Purchased for Kindle
I hope you have a terrific week,  and happy reading!
Related Posts