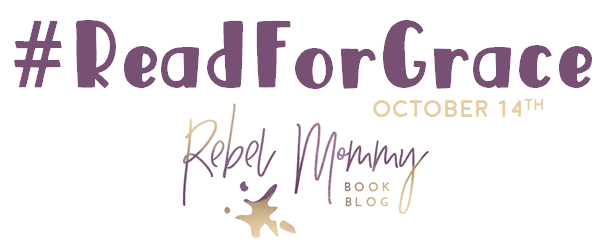 Lauren at Bookmark Lit blog is starting the #ReadForGrace challenge to remember and honor Grace from the Rebel Mommy Book Blog. For those of you who didn't know or follow her, Grace was a shining light in the book blog community: kind and supportive, positive and courageous. She died in July from breast cancer, leaving three young children and a loving husband… and a hole in the blogging and bookstagram communities.
Lauren's suggestion to read a book from Grace's TBR list on Oct. 14 ( Grace's birthday) really struck a chord with me, so I went to Grace's Goodreads page, did a "compare books" search, and wrote down all the books we had in common on our TBRs, plus a few of my TBR books that she really loved. I plan to pick one to read on Oct. 14, though I'm sure I won't finish in a single day.
Among the books I'm considering are The Bear and the Nightingale (Katherine Arden), The Storied Life of A. J. Fikry (Gabrielle Zevin), Sense and Sensibility (Jane Austen), Circe (Madeline Miller), Six of Crows (Leigh Bardugo), The Long Way to a Small, Angry Planet (Becky Chambers), and Caraval (Stephanie Garber). ETA: I settled on The Long Way to a Small, Angry Planet and started it on Oct. 14.
If you knew Grace via her blog, please consider joining in #ReadForGrace on October 14.
Related Posts