News & Notes is a weekly Saturday post featuring book- and publishing-related news, links to interesting articles and opinion pieces, and other cool stuff
Literary Losses
Sheila Connolly, beloved author of a number of cozy mystery series, died April 20, 2020. Fellow writers say she had been fighting cancer. Connolly was the author of the Orchard Mystery, County Cork, Relatively Dead, Museum, and Victorian Village Mystery series.
Her first published book, Through a Glass, Deadly appeared under the pen name Sarah Atwell in March 2008. The first Orchard Mystery, One Bad Apple, was published in August of the same year. As Sarah Atwell, Connolly wrote two more books in the Glassblowing Mystery series, but she concentrated most on the many series she wrote under her own name. In her 12 years as a writer, Ms. Connolly published 40 books, a significant legacy for such a short time. She was a member of Sisters in Crime, Mystery Writers of America, and Romance Writers of America, and wrote a monthly blog post for the Killer Characters blog.
Ms. Connolly was born in the US in 1950, and lived in several states, most recently Massachusetts. A few years ago, she bought a cottage in Ireland. An art historian by training, she graduated from Wellesley College and received her Ph.D. from Harvard University; she then went on to earn an M.B.A. from UCLA Berkley. She worked as an art history, a municipal financial advisor, a fund-raiser, and a professional genealogist before turning to writing full-time. She was married and had one daughter.
SOURCES: Obituaries and tributes: Tribute from her literary agent, Jessica Faust; Killer Characters. Bibliography and Biography: Goodreads; Wikipedia; author's website
* * * * *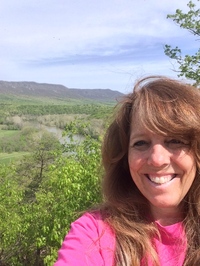 Bestselling romance author Donna Kauffman died April 9, 2020, of pancreatic cancer. She was 60 years old. Kauffman wrote more than 70 romances, most set in small towns. Her books featured on the USA Today and Wall Street Journal bestseller lists, and were published in 26 countries. Her most recent romance, Under a Firefly Moon, was released in February.
SOURCES: Obituaries and tributes: Legacy.com; USA Today. Bibliography and Biography: Goodreads; author's website
Bookish News
Worth Reading/Viewing (not all book-related)
Movies & Shows
Some of these are fundraisers or require tickets. Please consider purchasing or donating to keep these arts institutions alive!
More Stay-At-Home Resources
Bookish Quote
Related Posts